Events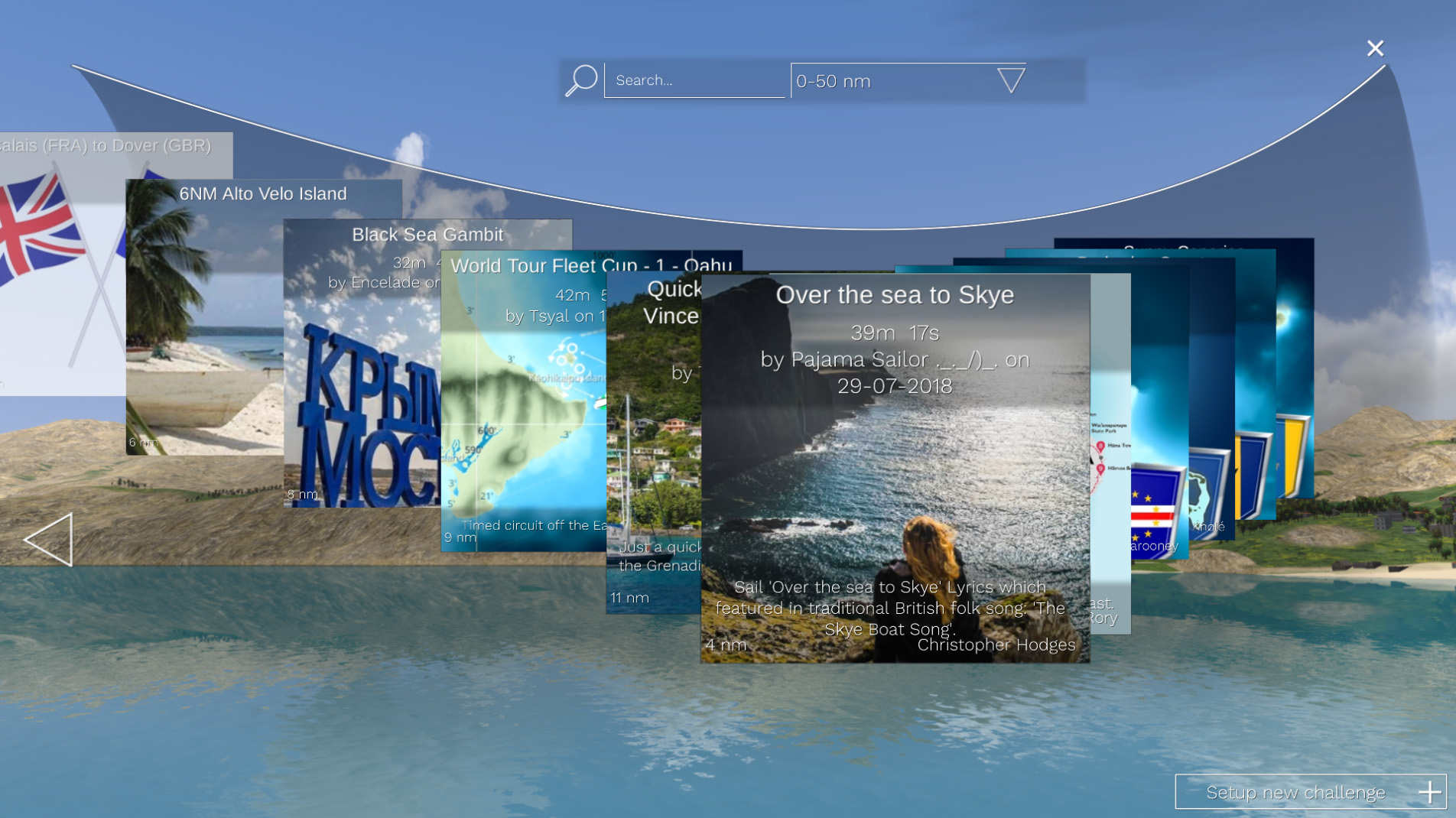 Event organization
Clubs can organize events. The members with the role of organizer can set them up and organize those events. An event can be open for all sailors or for club members only. It is also possible for individuals to organize an event on their own.
Different types of events
Races
Events that have a fixed start date and time, crossing the finishline first will win the race.
Flex races
These are a new type of races where you can cross the startline anywhere between a begin and an end time/date. The actual sailed time will count to determine the winner. This type of event is most suitable for long distance races where the sailors live in different time zones. It will also help spread the crowd at the startline for popular races.
Fleet cruises
A collective voyage where the sailors gather at a specific time and then sail a course together. There is no ranking.
Challenges
Fixed courses that are set up for record attempts. Sailors can attempt to set a record more than once.
Voyages
Fixed courses with no start date and no ranking. The courses are for cruising at your own pace.
Exclusive events
Almost all races and flex races and all challenges, cruises and voyages will be open for all sailors.

However, some exceptions are possible:
You can make special races where team boats can compete with each other.
Like these team races, there are also club boat races. Each club can have a club boat that is manned by the best sailors of that club (for instance the winner and runners up of the club championship). Those sailors can then work together to defend their club.
To make those club championships possible, some races can be made exclusive for clubmembers.

Laying out a course
All event types have a course made up of a startline, a finishline, buoys and gates. Editing and setting up such a course can be done from inside the map.
orbcreation b.v. - dr. schaepmanstraat 66 - 2982ag ridderkerk - the netherlands - terms and conditions