Log books
Starting a logbook
Logbooks are started automatically whenever waypoints are layed out and you start a new voyage. A logbook is also started for you when you participate in an even like a race or a joined cruise. And if you want you can start a logbook manually.
Writing to a logbook
Each day at noon UTC, Sailaway will register the boat's position, heading, speed and more useful info if a logbook is started for your journey.

A log entry is also made when the boat passes a waypoint or a race mark.
When the boat is anchored or moored and when it commences sailing again, logbook entries are automatically made as well.
Should you capsize or run aground, the events and the recovery are entered in the logbook too.
And of course you can write your own reports and add them the the log.
.
Closing a logbook
A logbook is closed when you reach the destination of your layed out route or when you cross the finish line of the event. Closing a logbook manually is possible as well. When there is no active logbook (the last one is closed) the activities are no longer logged automatically until a new logbook is created again (described above).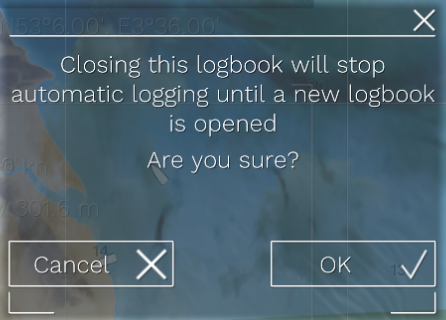 Multiple logbooks
Each journey will have it's own logbook. You can flip through them with arrow buttons at the top of the logbook window. The logbook in the window will also be displayed in the map.
Other boats
Whenever you hover over a boat on the map, the current logbook of that boat is shown as a red trail line. This can be either your own boat, a team boat, a club boat or someone else's boat. The logbook details of someone else's boats can't be edited and manual reports are not visible. The same goes for logbook details of team boats and club boats if you are not authorized by the team or the club.
orbcreation b.v. - dr. schaepmanstraat 66 - 2982ag ridderkerk - the netherlands - terms and conditions